Galaxie Agency Staff
Owner
Gina Hughes
Nashville, TN
Call (615) 351-0485
Gina@thegalaxieagency.com
Galaxie Agency founder and CEO Gina Hughes' reputation in the world of roots-based music extends throughout the US and Europe. Known and respected for her artist-friendly hands-on style, her career in the music business began at Belmont University, where she handled public relations for the school's now-internationally-famous music business program. Since then her vast experience has grown to include artist management, publicity, concert and tour promotion, marketing, merchandising — literally all facets of the business. Her passion for music and the people who create and support it is the foundation of the Galaxie Agency's guiding principles.
Gina started the Galaxie Agency in 2005 with one very positive goal: "I wanted to help artists get their original music in front of folks," she says. "It's rewarding to see someone who is very talented have an opportunity to 'make it' in the music business. Her good friend Will Jones, a/k/a/ "Dr. Epiphone," encouraged her and helped get things rolling.
Since then Gina has worked with a wealth of exceptional performers, presenting concerts by Lee Roy Parnell, Mike Zito, Mike Farris, Royal Southern Brotherhood, Steve Cropper, Tracy Nelson, Gary Nicholson, Eric Gales, Jimmy Hall and the Lee Boys, and as a manager she has worked with Stacy Mitchhart and has been instrumental in establishing the career of rising blues star Bart Walker. Her wish for the agency and its clients is "that a magic music fairy would drench us with good fortune dust so that every buyer and record label would be beating our door down."
Booking and Promotions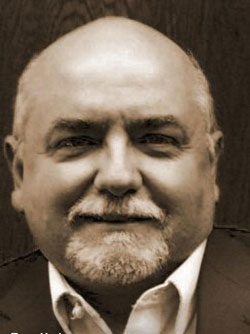 Terry Hudson
Camden, TN
Call (731) 441-2214
terryhudson.rh@gmail.com


Terry has been involved in many aspects of the music business over the years including a venue owner. Terry is working with us as a booking agent and concert/festival promoter.
Web/Graphics
Dianne Davidson
Nashville, TN
(615) 615-852-5261
dianne.davidson@protonmail.com
Dianne is a jack of all trades. Web management, song doctoring, vocal and performance coaching, singing background vocals, producing, and performing.